CLUBS FOR MOTHERS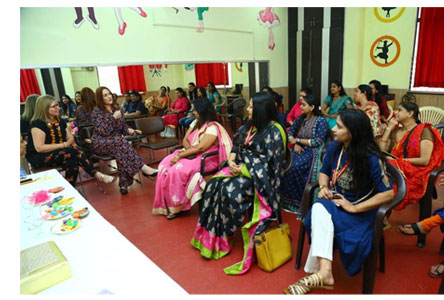 The School has designed a Mom's Club just for you, the at-home mother of today! You are interested in the world around you, want a variety of activities for you and your children, and are proud of your choice of at-home mothering for your families! We know, now and all here for you.
We are the growing support group specifically for ALL at-home mothers:
In, Mom's Club , all the mothers who are willing to learn computers can come and join.
The duration of the club will be 3 months. Mother's will be awarded with the certificates
Here we teach them basics of computer, Ms-Office package like MS-Word, MS-Excel, MS-Powerpoint, Internet and many more.
We proudly acclaim to have completed two batches till now. We have got great response by the mothers. Infact mothers have started up with various work i.e. from home.
We welcome all the mothers interested to join the group.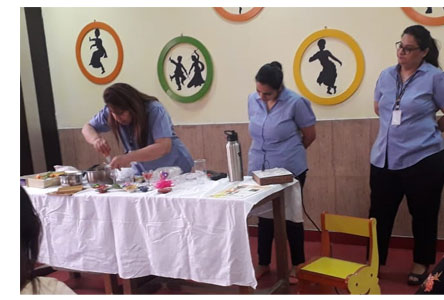 Mom's club
A mother plays a very important role in the life of a child which goes as a child grows. It is natural that parent take rearing as a sacred duty. The club aims at
Being more supportive and responsive mother.
Encouraging positive parenting in mother.
Being more responsible in boosting energy level of their children.
Activities Undertaken
Grooming Session
Cuisine Special
Ikebana
Health and Fitness
Computer Literacy Club
Mother's worth as a role model and guardian is indispensable. The club aims at
Exploring women's on perspectives and ultimately transferring the benefit to their ward.
Integrating style, consistency and effectiveness to the personality of mother.
Helping the mothers to easily access the school site for updates and subject assignments.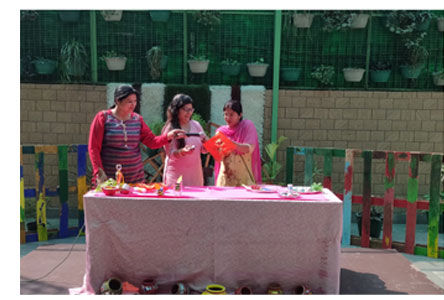 Activities Undertaken
Paintings and Drawings in MS-Paint
Insertion of Tables and Formatting of a document, merging mails
PowerPoint presentations, Animation Effects
Creation of Time table and Report cards
Creating User-id and net surfing